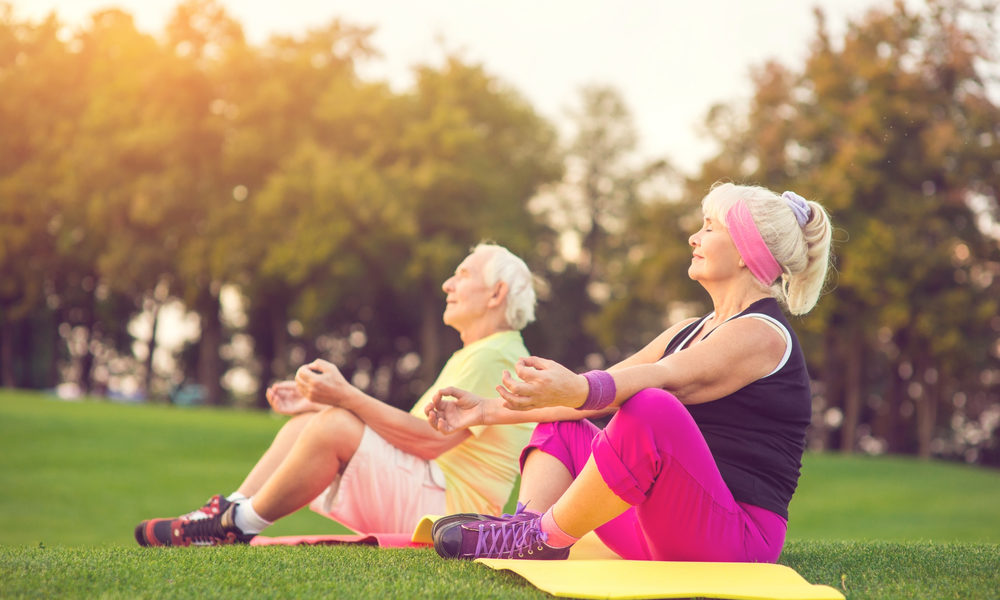 You may not be able to put more hours in the day, but with the right outlook and informed choices you can still create time to do everything you'd like to do in life – by extending your longevity.
We tend to hold awful preconceptions about what it's like to be old: that we will become too sick, cranky, and conservative to pursue any of the dreams that we couldn't fit in during our youth! But this point of view has become outdated to the point that it is offensive, even.
If you look after your body, mind, and soul, and – just as important – the community around you, then there's no reason that your old age should mean anything more restrictive than a slight mellowing of pace.
In the 21st century, those of us privileged to live in relatively safe and healthy environments don't just live longer than an ancestors, we live healthier. The life expectancy for a baby born in the US right now is almost 79, meaning many of us can expect to live a lot longer than that – and more than ever will hit that coveted 100 years milestone.

It's no use leaving it to chance, or waiting until retirement to adopt better habits, though. You can start today by re-evaluating your life and making more time for the things that are really important. For example, trying to leave work at work so you can give your family your undivided attention will help you to nurture a better work-life balance. Similarly, happiness itself seems to have an impact upon longevity: it may sound simple, but many of us fail to make the effort to spend more time doing what makes us and our neighbors happy. Re-schedule so that your time serves you, and not vice versa.

Some of the dietary steps you can take to improve your chances of a long and healthy life are pretty obvious. You need to quit smoking – and it's important to find a strategy that will help you to do so. Setting a specific quit date and asking your friends and family to support you is a good start. With alcohol, the line is appropriately blurry: drinking too much is bad for you, but a glass or two of wine per day can actually increase your life expectancy.

Eating less (reducing your calorie intake) and concentrating on a Mediterranean diet rich in vegetables and olive oil can also add years to your innings.

Other physiological strategies may not have occurred to you. Meditation doesn't just calm you in the here and now, but effects your very enzymes – slowing the aging process. And exercise isn't just about getting that beach body. It's about strengthening your body and creating a frame that will support you and enable you to do the things you love for as long as possible. Even half an hour of walking per day can help you to live longer – think about some of the things you do each day and use your imagination to find ways you can turn them into exercise opportunities, such as cycling to work instead of driving, or watching TV from your rowing machine.

And don't be afraid to show that burgeoning beach body to the light. Sunscreen is important, but so is the Vitamin D you get from the sun – so top yourself up each day, but avoid the midday glare and don't stay outside for too long at once.

For a full rundown on how a 'can-do' attitude will help you live a longer, healthier life, check out this flow chart – and start believing in the future you want to live.

Courtesy of: CashNetUSA

<!-comments-button-->